Dr. Christian Conte, Ph.D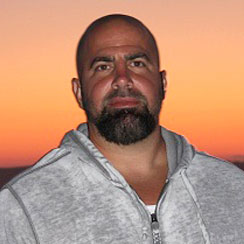 Dr. Christian Conte is a Licensed Professional Counselor, Nationally Certified Psychologist, and a Certified Domestic Violence Counselor who has over he 15,000 hours of clinical experience. Dr. Conte is the author of: Advanced Techniques for Counseling and Psychotherapy;The Art of Verbal Aikido; Getting Control of Yourself: Anger Management Tools and Techniques (DVD); and numerous professional articles. He is the co-founder of A Balanced Life, Inc, a center in South Lake Tahoe, CA dedicated to helping people live less violent lives. Dr. Conte is the creator of Yield Theory, a tremendously powerful approach to connecting with others. Before returning to his home state of Pennsylvania in 2012, he was an award-winning, tenured professor at the University of Nevada, Reno.
Visit Dr. Conte's website at http://www.drchristianconte.com/.